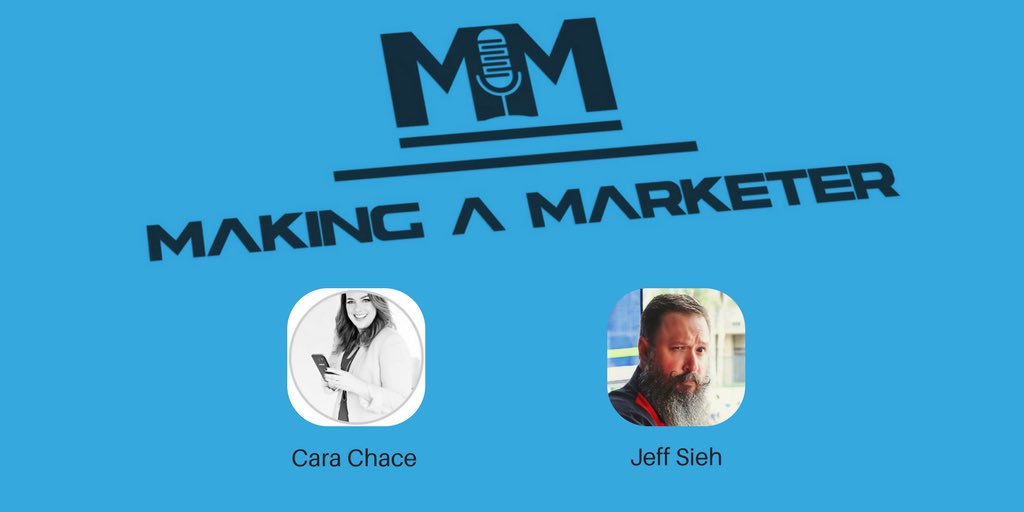 Many of us were HOT on Pinterest when it first came out. It was really easy to go down the rabbit hole of spending hours in there creating the house, wedding, whatever of our dreams!
Here's the thing -- it's a stellar business tool. On Episode 15 host Megan Powers, along with her co-hosts Elizabeth Glau and Jen Cole, welcome two Pinterest EXPERTS who give us SO many knowledge bombs about the platform! Pinterest is not social media, it's a traffic-driving machine.
You'll likely listen to this show more than once -- even we will, and we were on it! That's how much value this episode provides about marketing your business using Pinterest.
Our guests...
JEFF SIEH

is a visual marketing consultant, specializing in Pinterest, Instagram, and video.  Jeff is the owner and Creative Director at His Design, Inc. where he has worked to help clients market themselves in the best way possible using a variety of mediums for over 14 years. He is also "Head Beard" at Manly Pinterest Tips where he is the creator and host of The Manly Pinterest Tip Show. With top tips, comedy, storytelling, and just plain fun, Jeff teaches Pinterest techniques like no other. Jeff is also on the Social Team at Social Media Examiner and manages their Pinterest and Instagram as well as appearing in and producing much of their live video content. Visit

www.manlypinteresttips.com

where Jeff explores visual marketing with character as big as his beard.

 
CARA CHACE

Pinterest Marketing + Squarespace Design are her JAM. She started in social media marketing in 2011 by managing 13 million fans across 17 social media accounts for a worldwide band. Since then, she's gone on to create hashtag campaigns for cities and their tourism boards, websites for entertainers and small businesses, and online courses to help online entrepreneurs like YOU figure out this whole digital marketing puzzle for your business.
When she's not geeking out on Pinterest and Squarespace, she's listening to music, reading in fuzzy slippers, or entertaining her kiddo with dance parties and doing the "funny faces" on Snapchat.
Grab your favorite note-taking tool -- you're going to need it for all the awesomeness these experts share on this Making a Marketer episode.
We are "Making a Marketer"... in all ways. Check Ep.15 out -- and if you're so inclined, we would love for you to subscribe, rate, & review us on iTunes -- https://bit.ly/mamITuneNEW. Get each ep. when it drops!
::: Show sponsor: Powers of Marketing -- your communication should be strategic and POWERful! :::