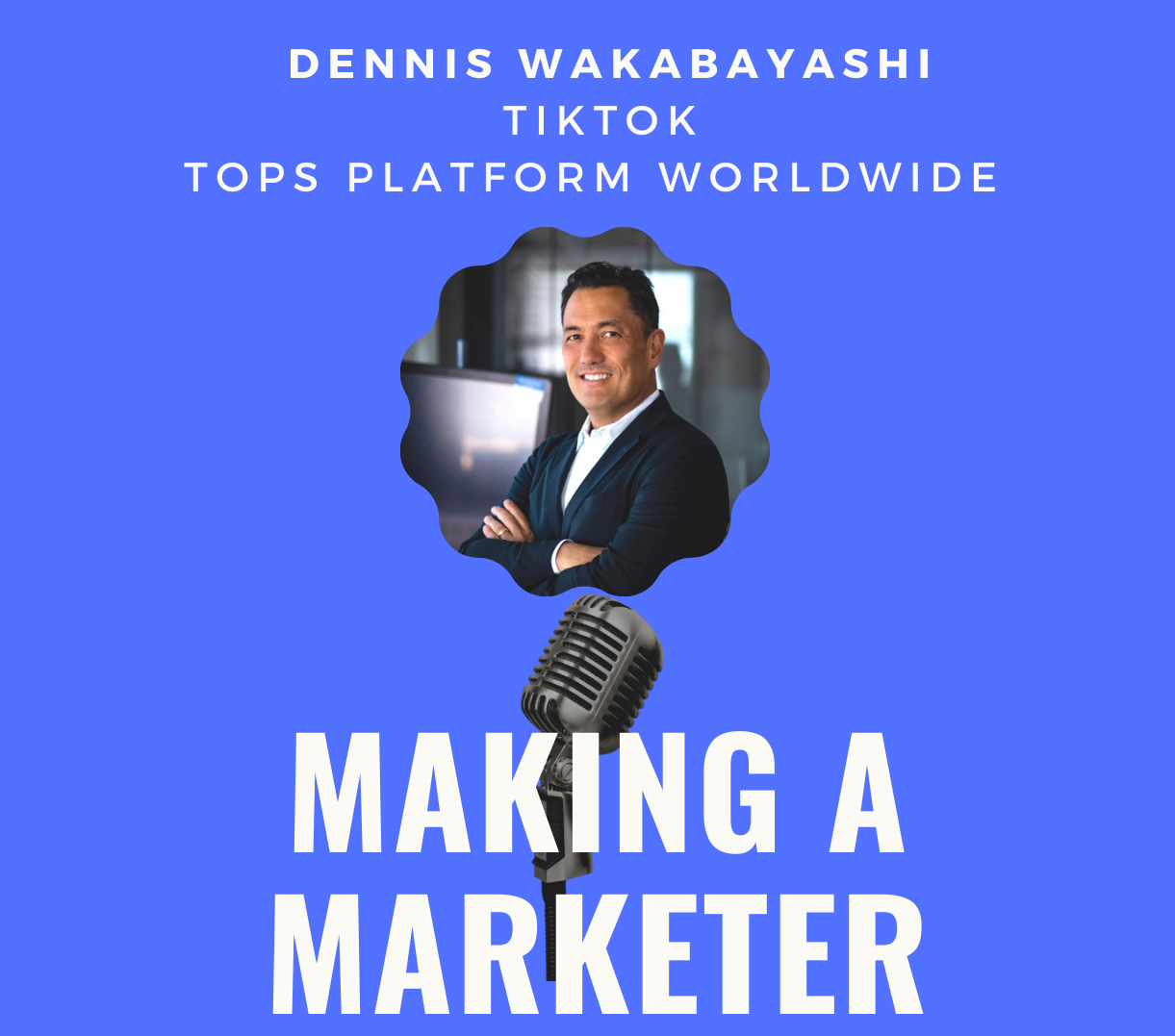 Is TikTok a silly platform? Yes. Is TikTok primed for true brand awareness? Absolutely. Our guest on this episode talks a lot about how the algorithm works so much better than most of the other social media platforms. 
It's about what TikTok has truly gotten right so far. It IS fun, AND it can be used to drive business! These two things don't have to mutually exclusive.
Check out this super informative episode about how TikTok is emerging as the top social media platform worldwide!
Our guest...
Dennis Wakabayashi 

Dennis is VP of the world's 7th largest marketing solutions company where he is responsible for the strategy and execution of integrated marketing -- also known as customer experience (CX) for Fortune 500 companies.

In May 2020 he was named a top CX expert of the decade and ranks among the top 150 CX influencers globally. He regularly hosts/emcees marketing industry events, appears on international podcasts, and is a renowned public speaker, author, and educator. He has more than 50,000 social media followers and is dedicated to empathy, collaboration, and growth for customers and brands.


Dennis' Business Book Reco: The Experience Maker by Dan Gingiss
(pre-order for release Sept. 14, 2021)

We recorded this one live! If you'd like to watch it, here it is on YouTube.
We are "Making a Marketer"... in all ways. Check out episode 79 -- and please take a minute to subscribe, rate, & review us on iTunes & get each ep. when it drops!
::: This episode is sponsored by Powers of Marketing - emPOWERing strategic communication :::
** Our NEW show music is provided by our
GIFTED editor, MUSICIAN, Avri.
Check out his song, "Too Close"! **