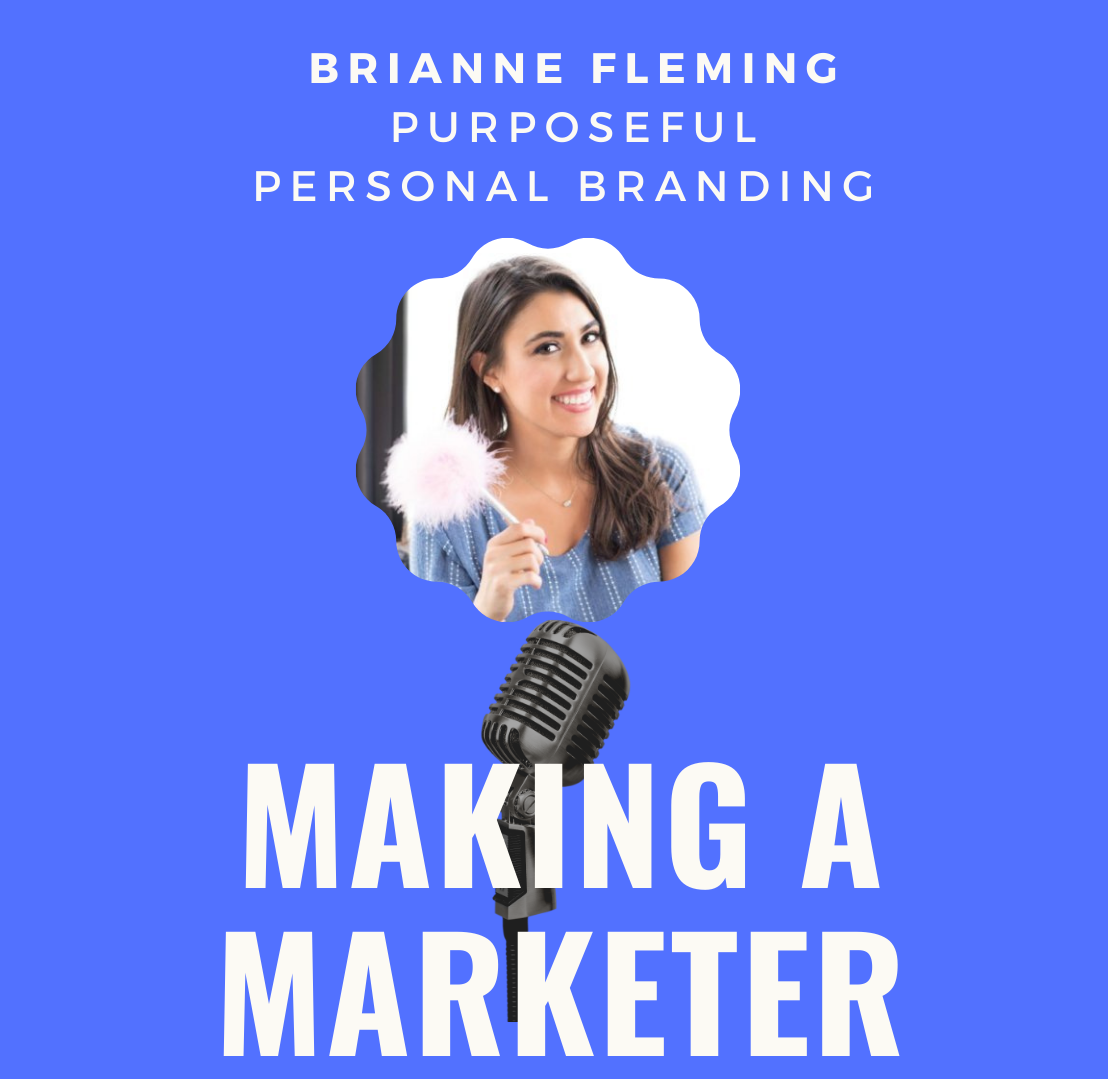 A business brand and a personal brand should be different, right? Distinctive? Wellll, maybe not! Our guest on this episode shares with us how we can be purposeful in our PERSONAL branding - that might be connected to our business too... and for some, it makes perfect sense.
You'll take away some really great insights that will likely make you think about tweaking your own personal brand (by the way, we ALL have one whether it's purposeful or not!).
Our guest...
Brianne Fleming - Brand Builder, Marketing Instructor, Pop Culture Writer, Podcast Host & Speaker, and Band Boy Fangirl Brianne coaches individuals and brands on how to use the power of content to turn ordinary customers into passionate superfans. The result is a dedicated audience who will grow your business and remain loyal for life!

Her coaching style isn't rigid or something you can find out of a textbook. Instead, she finds inspiration and takeaways from music, movies, and moments in popular culture, past and present. She also teaches branding and social media University of Florida.

Brianne has a podcast called Making the Brand (where she recently had AJ McClean from Backstreet Boys as a guest on her pod!) and a Twitter Chat called #PopChat.



Brianne's Business Book Reco: Stand Out by Dorie Clark

We are "Making a Marketer"... in all ways. Check out episode 78 -- and please take a minute to subscribe, rate, & review us on iTunes & get each ep. when it drops!
::: This episode is sponsored by Powers of Marketing - emPOWERing strategic communication :::
** Our NEW show music is provided by our
GIFTED editor, MUSICIAN, Avri.
Check out his song, "Too Close"! **