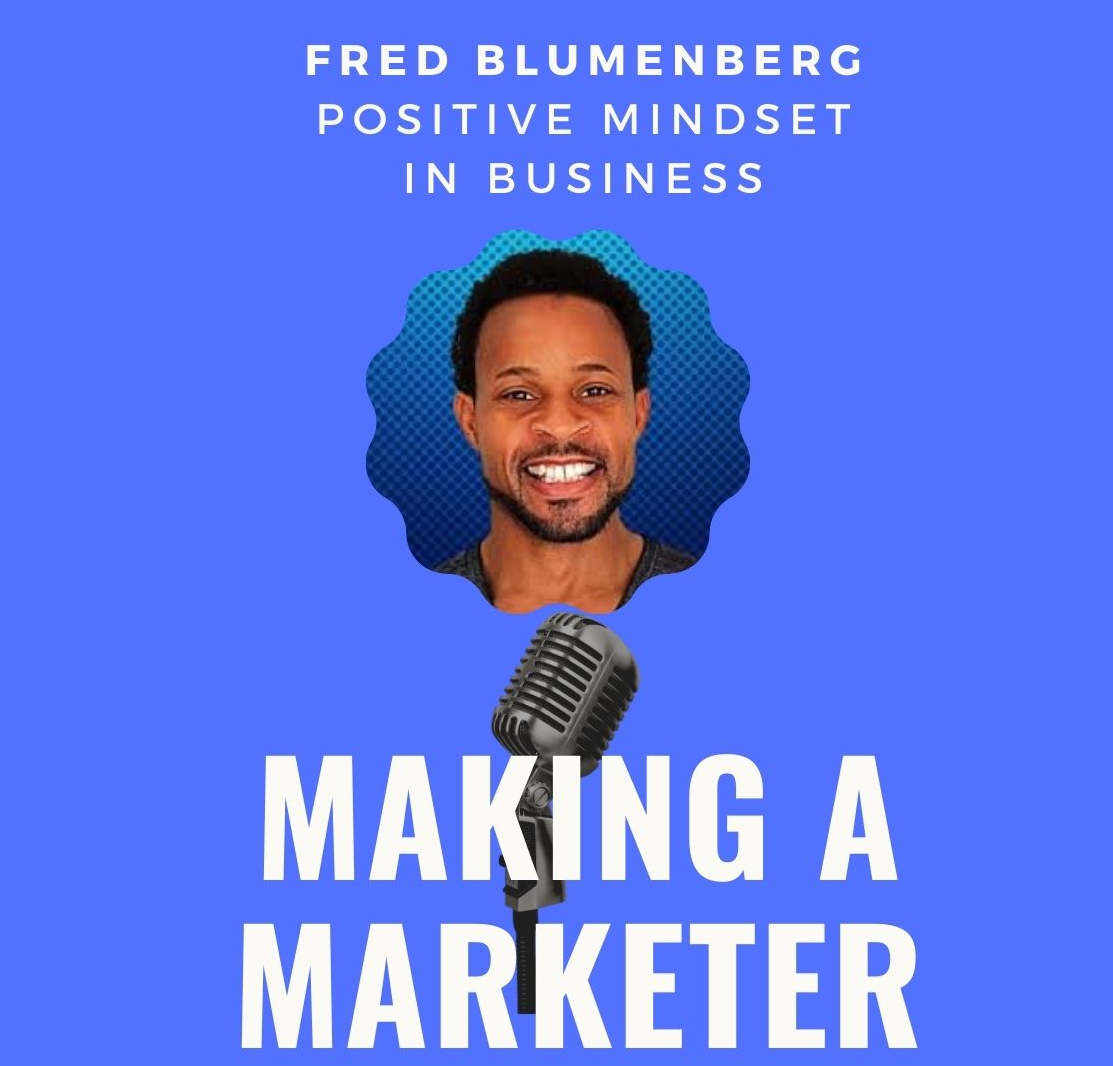 We lay some groundwork in the first part of this show, talking through our guest's "why" and how he got to where he is as a positive mindset coach. 
While the word "authentic" has become kind of a buzzword, at times there is no other word, and Fred delivers on setting an authentic and positive example for us!
This is a business-focused podcast, so whether you're in business for yourself or you work for someone else, this ~30-minute show is for you. 
We can all use more positivity, and help finding some direction, no?
Our guest...
Fred Blumenberg - Positive Mindset Coach

Fred is a dad, husband and coach who is well known for his high energy, enthusiasm and positive vibes! Fred believes that everyone deserves to live their best lives NOW by gaining supreme clarity on what they want, understanding their purpose, and being able to find happiness even in the toughest moments. He helps people get out of their own way by using practical tools they can use daily.

He has created a community of more than 300 people who are solely about one thing: AUTHENTICITY. This is about sharing your vulnerabilities with others online to help facilitate healing, helping and the ability to learn from others.
Fred's book recommendation: The 10 X Rule by Grant Cardone
His podcast: The Authentic Zone
We are "Making a Marketer"... in all ways. Check out episode 77 -- and please take a minute to subscribe, rate, & review us on iTunes & get each ep. when it drops!
::: This episode is sponsored by Powers of Marketing - emPOWERing strategic communication :::
** Our NEW show music is provided by our
GIFTED editor, MUSICIAN, Avri.
Check out his song, "Too Close"! **