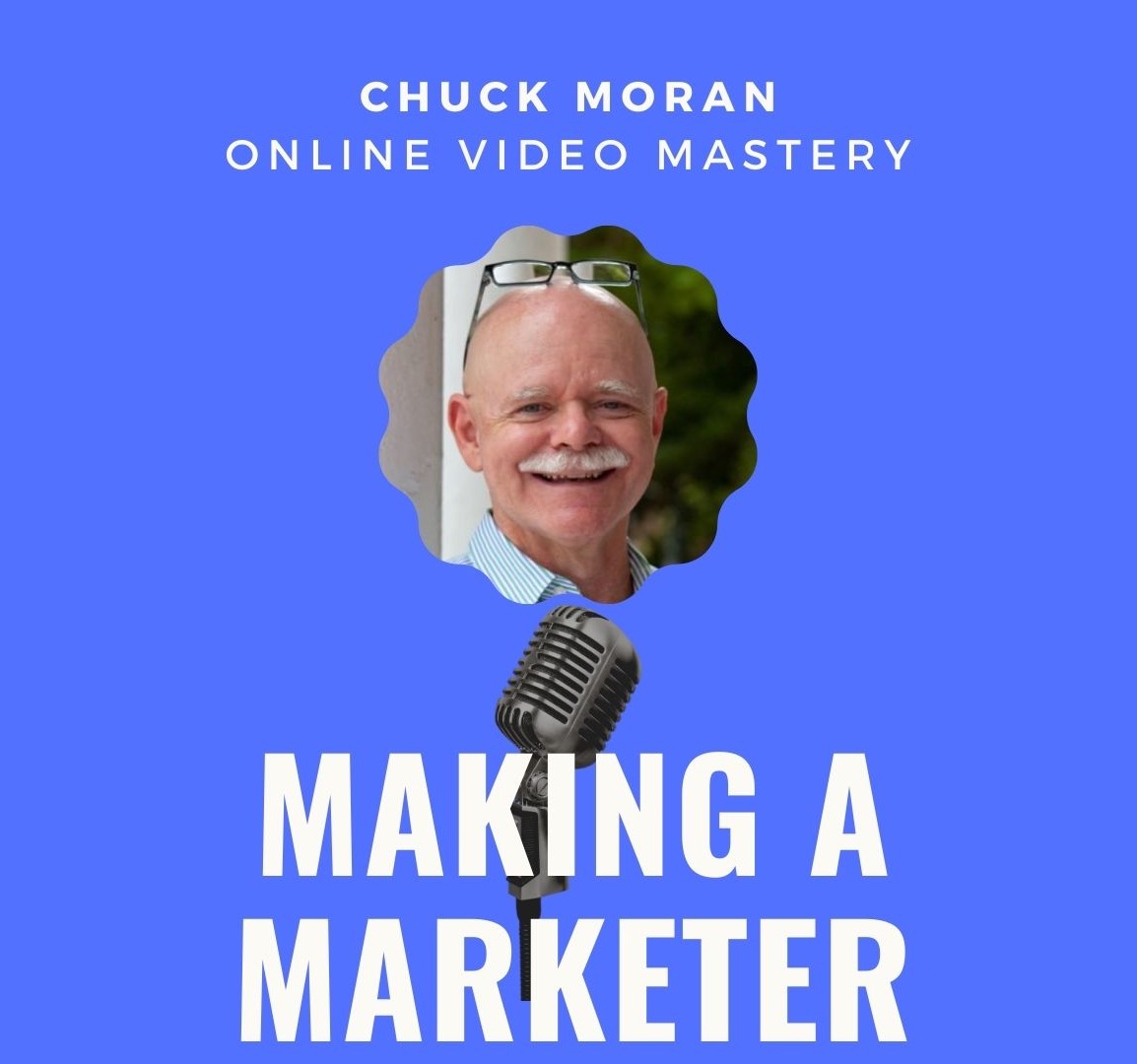 ** BONUS EPISODE **
This episode is dedicated to our beloved Elizabeth Glau who was a co-host of this show for the first two seasons. She lost her battle with metastatic breast cancer on July 19th, 2021. She was an incredible soul and was an integral to our success from the start.
------------------------
Video content remains HOT. And, many people are still hesitant to create videos. Chuck Moran of Bald Guy Studio and Online Video Mastery has some incredible tips for how to create videos (that don't suck) using your smartphone. This awesome BONUS episode is worth the 30-minutes based on all the tool tips alone. My guess is you'll also want to take Chuck's course because he is just so good.
Take his class! Learn more and use this link for a discount (coupon code mpowers100off and they'll get $100 as friends of our podcast). You'll be creating (or improving) your videos in no time.
Our guest...
Chuck Moran 

As Owner and Chief Bald Guy at Bald Guy Studio, Chuck has over 40 years experience in graphic design and marketing communications, including website design, branding, social media and print design for organizations of many sizes.

The pandemic brought opportunity. Chuck's team was hired to create a Zoom training to help artists teach classes online, and he recently developed a workshop to show members of a state association how to create videos with their smartphones. Those projects have now become courses under his new brand, Online Video Mastery..

A graduate of the University of Virginia, Chuck is a native and resident of Charlottesville, Virginia where he operates his businesses between family activities and walking his dog, Rocky McDuff.
Watch the video of this episode, recorded live: BONUS, Ep. 85
We are "Making a Marketer"... in all ways. Check out episode 85 -- and please take a minute to follow, rate, & review us on iTunes & get each ep. when it drops!
::: This episode is sponsored by Powers of Marketing - emPOWERing strategic communication :::
** Our NEW show music is provided by our
GIFTED editor, MUSICIAN, Avri.
Check out his song, "Too Close"! **