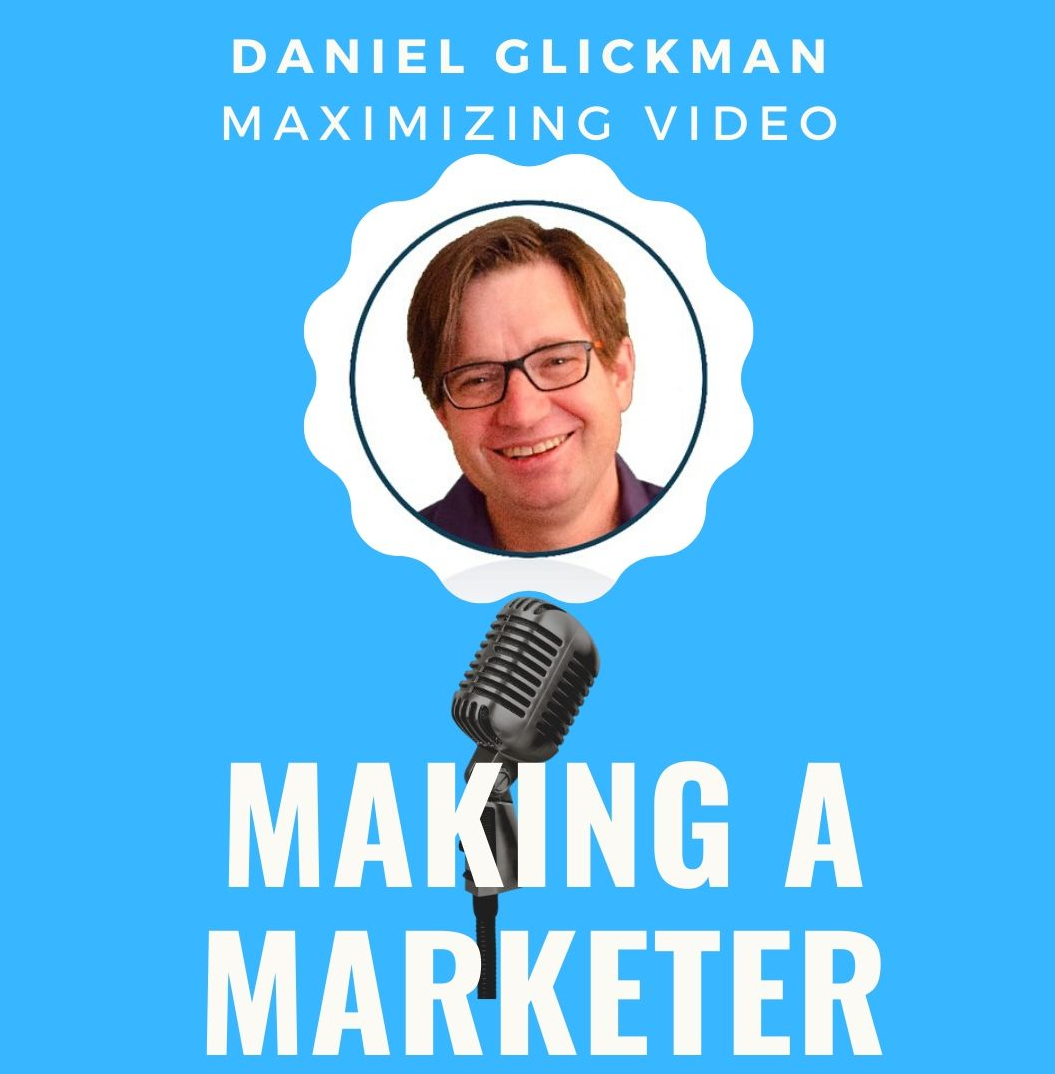 Video has been touted as "what's next" for a long, long while now... the truth is it has been and remains a HOT way to communicate with your community, customers, and prospects.
This wasn't intended to be a commercial for Wave, but as a user, I wanted to be sure to talk about it on this episode... plus, any information we can hear about a start-up is useful to learn from.
This conversation about video ended up also being quite a bit about community, empathy, and imperfection.
Our guest...
Daniel Glickman
CMO of Wave.Video

Daniel is an innovative and internationally experienced CMO with a passion for building data-driven marketing systems that empower creative marketing teams to thrive and perform. Proven strengths in aligning marketing, sales, product, and IT teams to deliver personalized digital customer experiences that create hype. Creative, quick, analytical, and collaborative.

He has authored two books you should check out: Personalize This - and - Disrupt That

Do you think about "pace" when you're creating videos? Whether your videos should be short-form or long-form? You will after you listen to this. 
As we talked about, he has his own podcast on which I was a guest -- we explored authenticity on that one... and there are soooo many good nuggets to think about on the topic between the five guests. Check THIS OUT.
If you'd like to experience the video version of this show, you can go ahead and watch it over on YouTube - Episode 53 
(also subscribe while you're there! We haven't really put an effort into subs:).
We are "Making a Marketer"... in all ways. Check out EPISODE 53 -- and please take a minute to subscribe, rate, & review us on iTunes -- https://bit.ly/mamITuneNEW. Get each ep. when it drops!
::: This episode is sponsored by Powers of Marketing - your communication should be strategic and POWERful :::