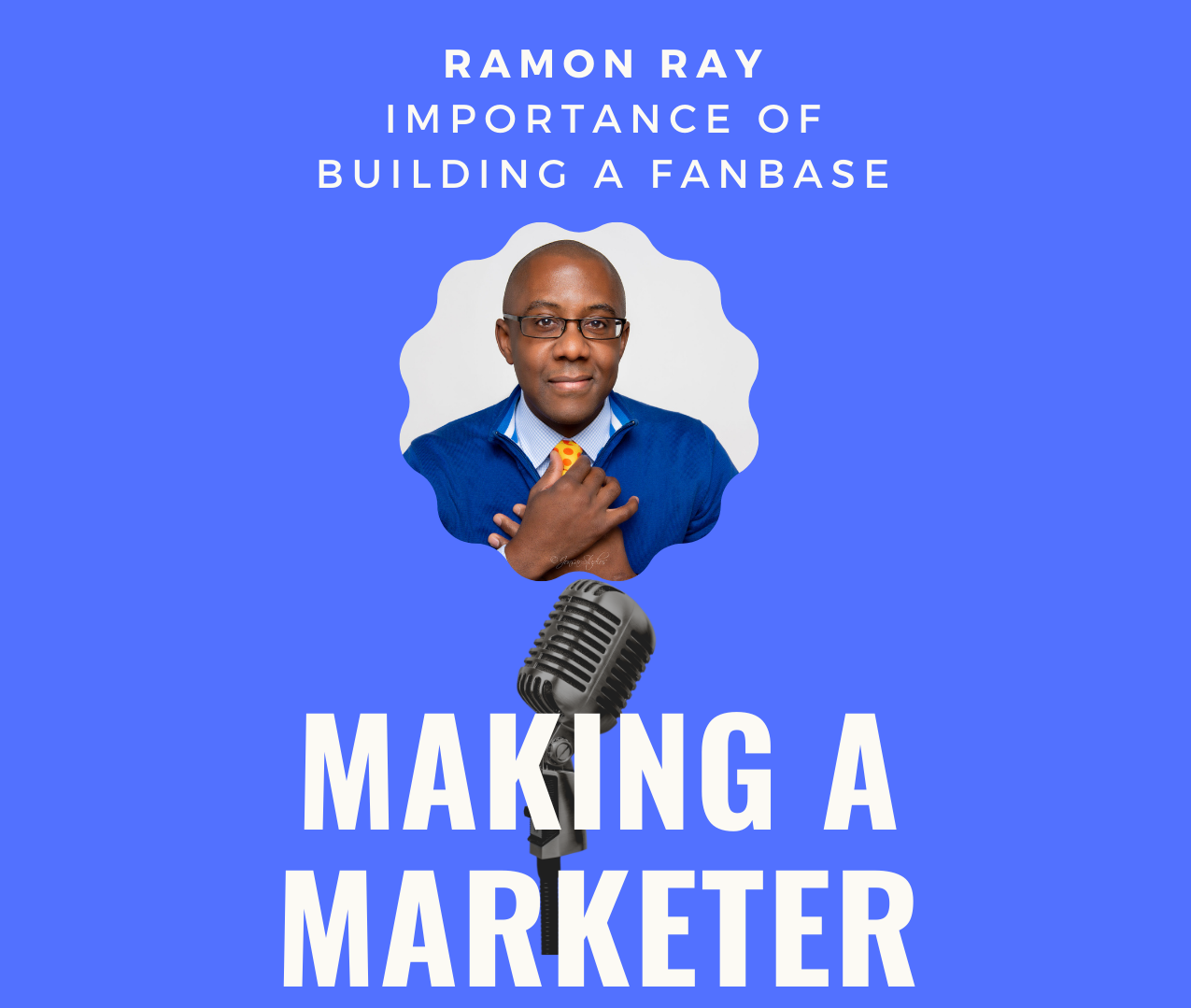 You might have customers, but do you have FANS? Or, conversely... you might have fans who you haven't converted to customers just yet, right? 
Ramon Ray is a super-inspiring human, and the perfect person to help us round-out 2020 and start 2021 anew. He's an author and entrepreneur who has paved his way as a business person and has a ton to teach us (such an uplifting spirit too, as you'll hear)!
We don't want to give too much away... but be sure to listen until the end to learn how you can win some stuff, y'all
Special Gifts as we close out 2020 and kick-off 2021!
~ Win a copy of Ramon's latest book
~ AND get yourself an X-Stand!
BOTH complements of Ramon for one lucky winner!
Megan is ALSO going to buy a copy of Ramon's book to give away... so, you have 2x the chance to win his book. Follow us on Social Media and enter to win by Jan. 15th (instructions given on the show).
YouthEducationProject.org is his non-profit - check it out and support it, friends.
Our guest...
Ramon Ray - Founder of Smart Hustle Media

He's an entrepreneur, author and speaker who loves burnt pancakes and bacon on the weekends. He's the founder of Smart Hustle Media, has started four companies and sold two.

Ramon has authored four books and his latest book is "Celebrity CEO - How Entrepreneurs Can Thrive By Building a Strong Personal Brand." His passion is inspiring small business owners, entrepreneurs and youth to life fulfilling lives!

Over his extensive career, Ramon has written thousands of articles, spoken to thousands of business owners and impacted hundreds of thousands of small business owners and entrepreneurs to help their businesses thrive.
We are "Making a Marketer"... in all ways. Check out episode 72 -- and please take a minute to subscribe, rate, & review us on iTunes & get each ep. when it drops!
::: This episode is sponsored by Powers of Marketing - emPOWERing strategic communication :::
** Our NEW show music is provided by our
GIFTED editor, MUSICIAN, Avri.
Check out his recently released song, "Too Close"! **