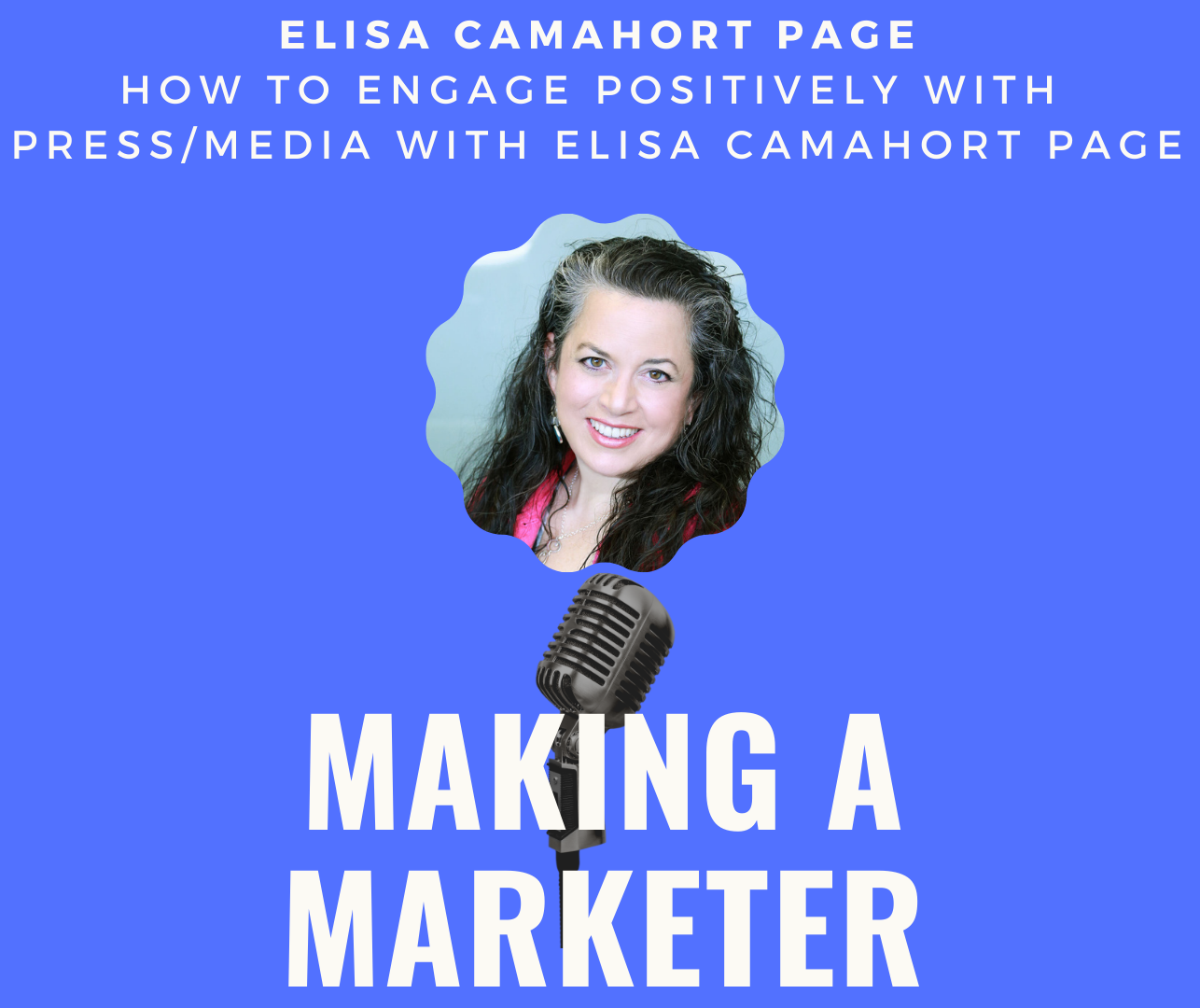 How we work with the press / media has evolved so much over the years, like everything in the digital age. Our guest on this episode shares how to stay on track and not blow a media opportunity. Elisa has had such a diverse career, and uses her knack for storytelling as she shares so many great knowledge bombs with us!
Interestingly, the advice she gives for engaging with press has much in common with the advice she gives for having productive conversations with people with whom we may disagree. 
You'll be able to put this knowledge to work right away - whether you work with the press / media or not!
Our guest...
Elisa Camahort Page 

Elisa was the Founding COO of BlogHer, Inc. She and her co-founders took BlogHer from grassroots movement to national women's media brand. After bootstrapping for two years, they raised four rounds of VC funding and achieved exit by acquisition.

Through BlogHer's community practices and her own, Elisa built community, grew a business, and championed inclusivity in words and action at the intersection of content, community, and commerce. 

Elisa's past speaking engagements include TEDx, SXSW, and the headquarters of Coca-Cola, Google, LinkedIn, and Logitech. 

Her writing has appeared in the Wall Street Journal, Fortune, Mashable, San Jose Mercury News, and FoxNews.com.

Elisa's course - genConnectU
Her book - Road Map for Revolutionaries: Resistance, Activism, and Advocacy for All
Her book recos: Caste by Isabel Wilkerson
The Empathy Edge by Maria Ross
Radical Empathy by Dr. Terry Givens
If you'd like to watch the video to see us do this live - here.
We are "Making a Marketer"... in all ways. Check out episode 95 -- and please take a minute to follow, rate, & review us on iTunes & get each ep. when it drops!
::: This episode is made possible by Powers of Marketing - emPOWERing strategic communication :::
** Our show music is provided by our
GIFTED editor, MUSICIAN, Avri.
Check out his song, "Too Close"! **