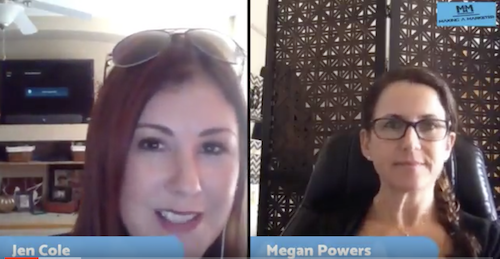 The third episode is our first of the mid-month 30-minute live shows!
This one is recorded on Facebook LIVE on the "Powers of Marketing" page. Join crew members Megan Powers and Jen Cole as they talk about LinkedIn — video, and "Active Status on LinkedIn Messaging."  
Has LinkedIn gotten better or worse? Do the new features make it more appealing? They talk about the overall changes, and the value LinkedIn has now and historically.
We are "Making a Marketer"... in all ways. Check Ep.3 out -- and if you're so inclined, we would love for you to subscribe, rate, & review us on iTunes -- https://bit.ly/mamITuneNEW. Get each ep. when it drops!
::: Show produced by Corey Moss of Convergent AV Radio. :::