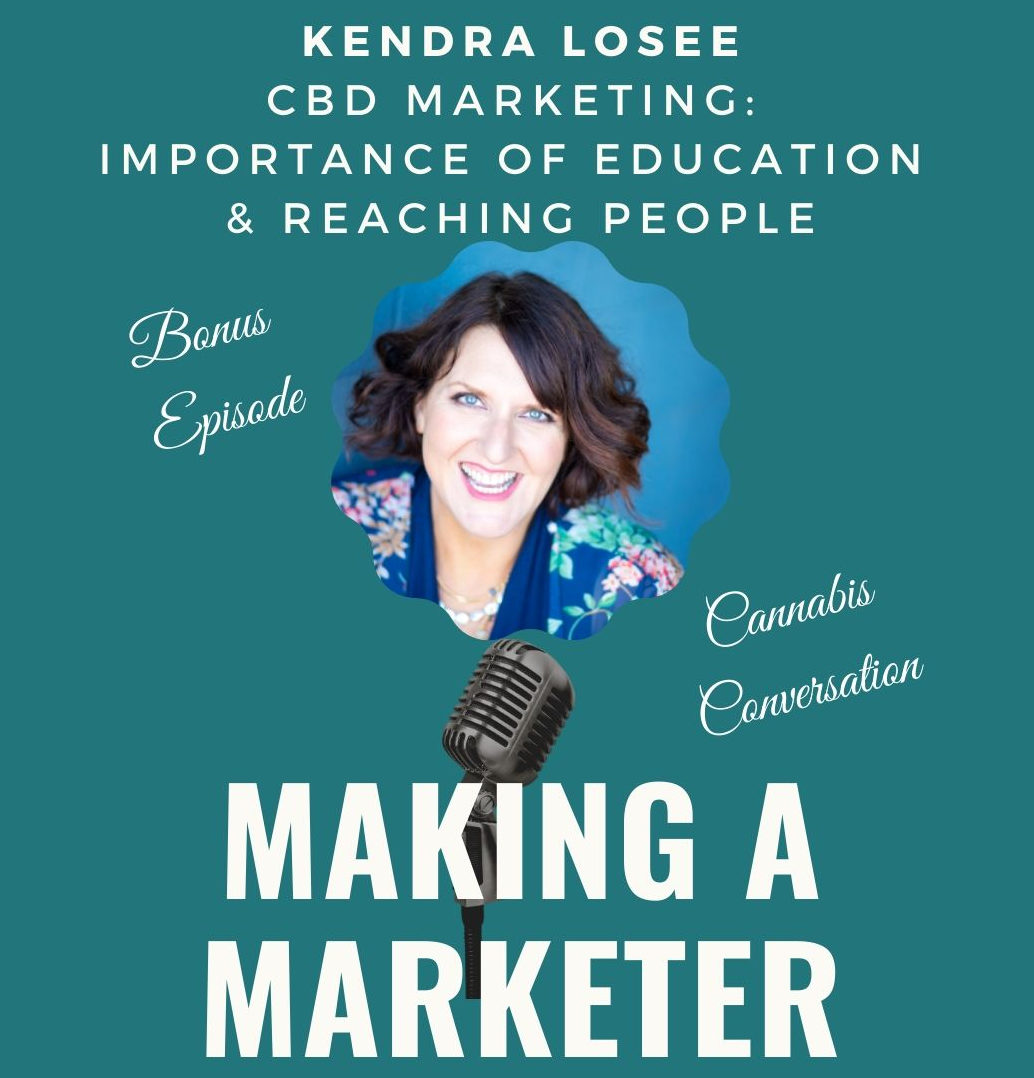 ** BONUS EPISODE SEASON! **
At the time of scheduling this show, Kendra's prior Marketing Cannabis episode was the second most downloaded in the three years of this podcast! So, naturally, we had to have this Mota Marketing maven back. Educating and reaching people (especially during a pandemic) about CBD is important. 
Our guest...
Kendra Losee


Kendra is the Founder of Mota Marketing, which helps cannabis and hemp CBD companies jumpstart their brand and accelerate their sales. With more than 20 years of award-winning marketing experience, she specializes in creating and executing marketing strategies that help companies grow. Kendra hosts a Facebook Live show,

"Cannabis Marketing Live, All Puff, No Fluff,"

and regularly teaches graduate-level social media and marketing courses.
We talked through the regulations of marketing, the competitive market, and the benefits of CBD. If this is an industry you're in, looking to get into, or is just of interest to you, this is the show for you!
Check out her lab -- she will teach you how. AND her previous episode with us on Cannabis Marketing.
We are "Making a Marketer"... in all ways. Check out EPISODE 60 -- and please take a minute to subscribe, rate, & review us on iTunes -- https://bit.ly/mamITuneNEW. Get each ep. when it drops!
::: This episode is sponsored by Powers of Marketing - emPOWERing strategic communication :::