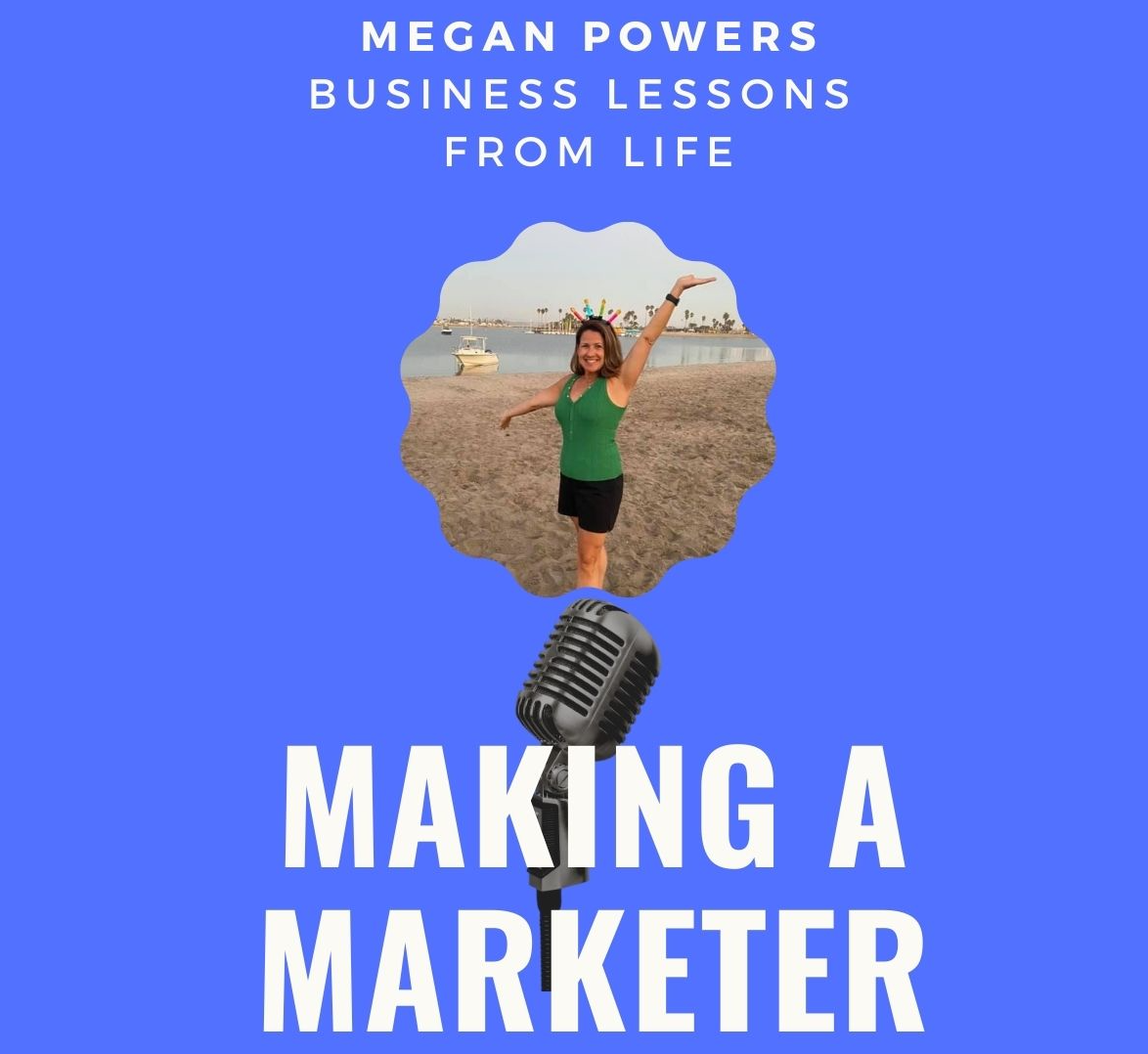 This our very first "no guest" episode! It's an idea host Megan has been toying with -- to add a third episode each month that's a very brief recap on recent marketing news or a "what I learned" recently sort of thing. We really look forward to your feedback if this is something you'd like more of as a supplement to the two episodes per month we normally publish.
Megan had a BIG birthday recently and through that adventure there were a few things that occurred to her that are life / business lessons. It's just about 12-minutes long, and she also did the editing herself on this one, so please forgive if it's a little less smooth than normal:).
Let us know what you think via DM on the @MakeAMarketer Twitter or @MeganPowers Twitter (she also gives her email you can get if you listen).
Megan's Blog - she's a writer too!
Book recos:
Cumulative Advantage - Mark Schaefer's (past MaM guest!) new book
It's Not Just Who You Know by Tommy Spaulding
We are "Making a Marketer"... in all ways. Check out episode 89 -- and please take a minute to follow, rate, & review us on iTunes & get each ep. when it drops!
::: This episode is made possible by Powers of Marketing - emPOWERing strategic communication :::
** Our show music is provided by our
GIFTED editor, MUSICIAN, Avri.
Check out his song, "Too Close"! **