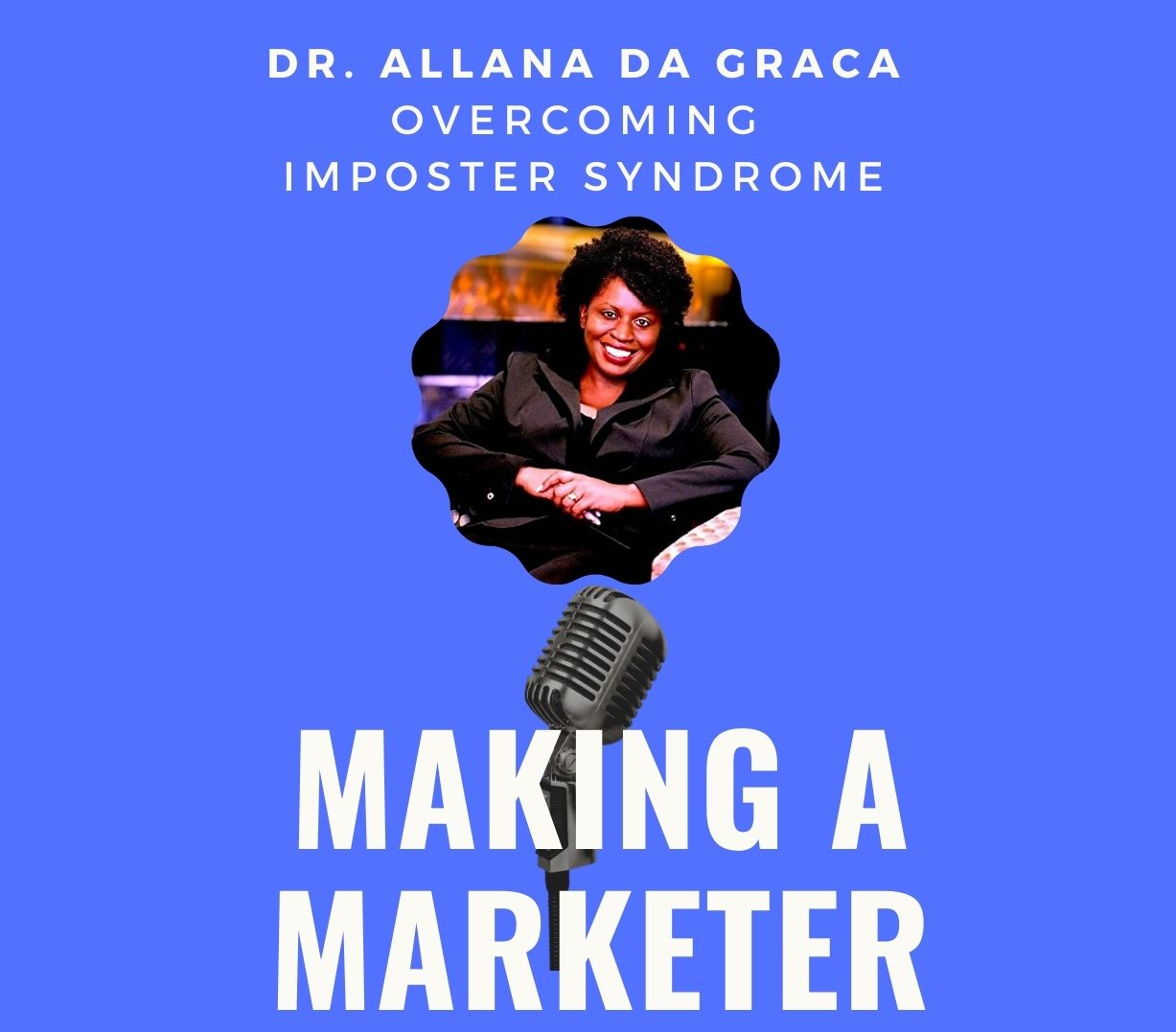 We all have those moments, whether we are in the C-Suite or just out of college! Questioning ourselves is natural, and we can be intentional in how we deal with these "imposter" thoughts. Recognizing that's what is happening is the first step... then what?
Our guest Dr. Allana Da Graca helps us get out of our heads on this one!
Her first book is quite inspiring - Tomorrow Can't Wait: An Inspirational Book Offering Persistence for a Lifetime.
Harvard Business Review article mentioned on the show.
Our guest...
Dr. Allana Da Graca 

Obsessed with building authentic engagement, Dr. Allana helps people share their genius without apology. This has a major influence on their perception and ability to reach new milestones. She helps remove tech overwhelm and makes complicated processes become tangible steps that make goal attainment possible.

Having helped more than 20 thousand individuals through her 23-year tenure as a Professor and Communication expert, she has been featured in FOX News, NBC, BNN, WERS, WMUA, Dorchester Reporter, Boston Globe, The TEDx stage, WBOC, Shoutout Atlanta, Atlanta Voyage, EPOCH Times, and the UMASS Daily Collegian. She has been awarded the Robert C. Ford Fellowship, Martin Luther King Civic Leader Award, Laureate International Appreciation, and many more. 

Her book reco: Expert Secrets Power Your Profits by Susie Carder
We are "Making a Marketer"... in all ways. Check out episode 91 -- and please take a minute to follow, rate, & review us on iTunes & get each ep. when it drops!
::: This episode is made possible by Powers of Marketing - emPOWERing strategic communication :::
** Our show music is provided by our
GIFTED editor, MUSICIAN, Avri.
Check out his song, "Too Close"! **