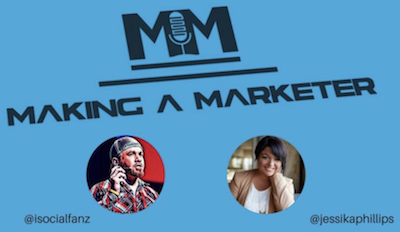 Join host Megan Powers with her co-hosts Jen Cole and Elizabeth Glau as they welcome their guests on Episode 2, talking about Relationship Marketing.
Brian Fanzo – Millennial Keynote Speaker, Founder and CEO at iSocialFanz LLC, Change Evangelist
Jessika Phillips – President at NOW Marketing Group, Relationship Marketing Evangelist
These two guests pride themselves on being connectors and evangelists of the relationship building that happens both online because of social media, and then offline because of these online experiences…
A perfect foundation for our topic at-hand: building community in business.
Enjoy the show!
::: Show produced by Corey Moss of Convergent AV Radio. :::